OUR ECO-FRIENDLY OFFER 🍃
BLM Piscines offers you an insulated water bottle with its company logo.
From 22 March to 16 April, don't miss our Qwetch brand insulated bottle. 
This offer is valid from 110 euros of purchase in maintenance products in our sales area in Landerrouat (excluding accessories and robot).
OUR MAINTENANCE AND RESTART SERVICES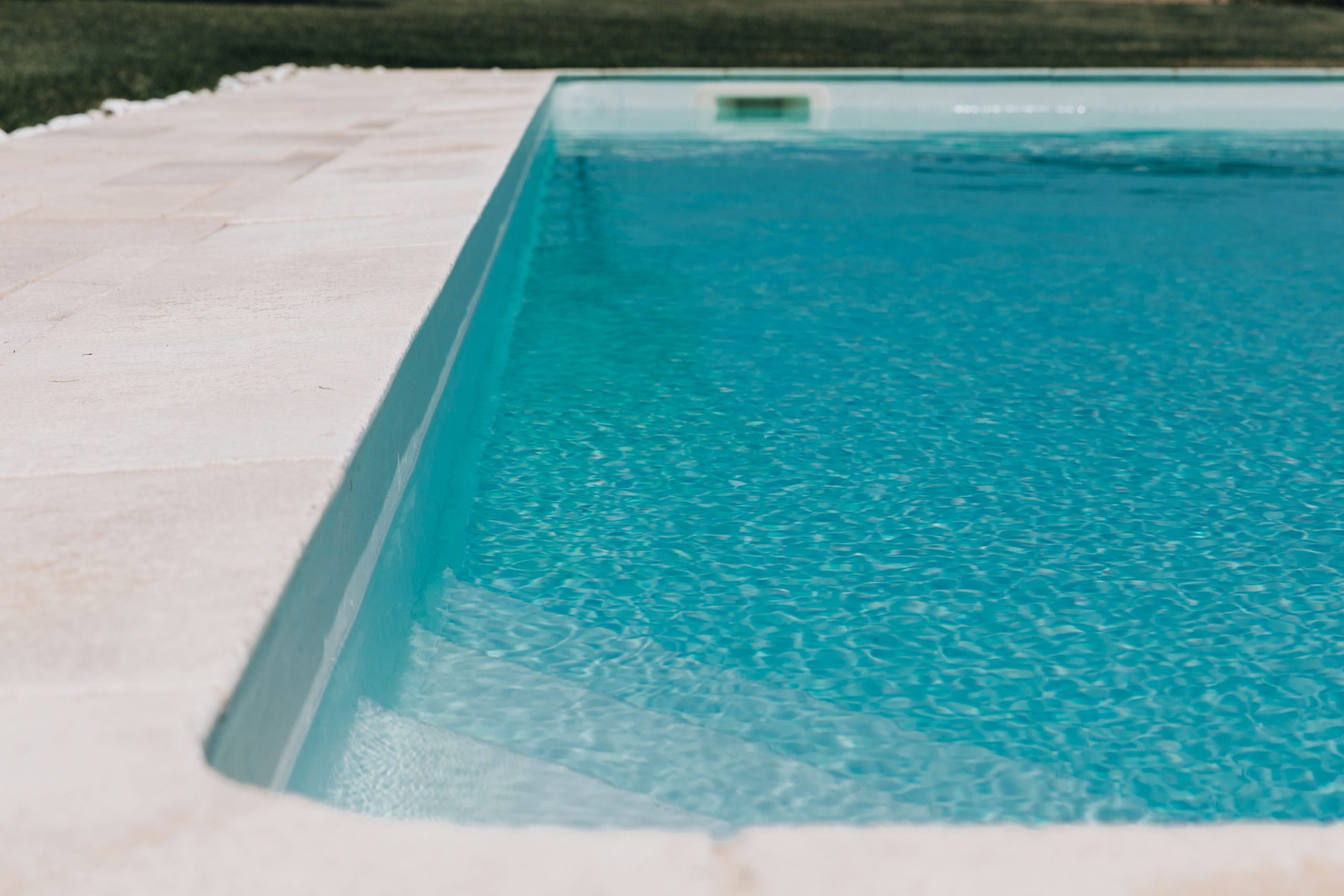 You don't have time to take care of your pool? 
You would like to prepare your swimming in your holiday home?
To fully enjoy your pool, our team comes to you and offers its services:
➡️ Start-up of the pool
✅ Unclog your pool
✅ Check the water level
✅ Clean the terraces
✅ Check the robot
✅ Start up the heat pump again (if weather conditions are right)
✅ Prepare the filtration
✅ Balance the water: PH, alkalinity, hardness
➡️ Routine maintenance (Every week, every two weeks, monthly or on demand)
✅ Vacuum cleaner
✅ Cleaning the water line
✅ Cleaning the skimmers
✅ Water balance: PH, alkalinity, hardness
✅ Treatment: salt, chlorine, bromine
ACCESSORIES AND TECHNICAL ROOM INSTALLATION FOR AN INDOOR POOL – GOLF DES VIGIERS
Dimensions: 12 x 5 m
Tile covering
Installation of accessories
Mirror skimmers
Discharge nozzles
Brush socket (robot)
4 LED spotlights
Isothermal cover with automatic electric reel
Stainless steel ramp made to measure for disabled access
Equipment of the technical room
Sand filtration
Electrical box
Heat pump
Amperometric pump: chlorine and PH regulation to comply with ARS standards
Retention valves and storage containers.
https://vigiers.com/fr/chateau-hotel-de-luxe-en-dordogne.php
For further information, please do not hesitate to contact us.